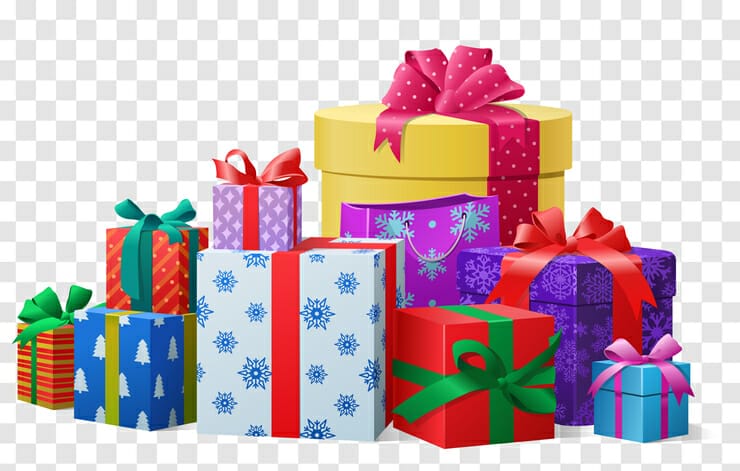 Diane Quintana and I were talking about the most useful holiday gifts for people who are disorganized the other day as no one wants to add clutter to a home that is already somewhat filled up.  
That brought me to thinking of organizational gifts that I have received, truly loved, and used. I also thought of a couple of items that I have recently bought for myself. 
We love to buy our gifts early so there is no stress. When you are buying a gift for someone who is disorganized, you want to think about the recipient's lifestyle and consider if it is something that they will really use.
Here are the 10 most useful holiday gifts:
OK so these cards are our own product. We have already gifted decks of cards to our friends and family, and they positively love them! It changes the way they look at organizing and decluttering. 
2. Calendars or Planners
I especially like the Planner Pad but choose one that fits your recipient. One Christmas, a favorite niece bought an inexpensive calendar with pictures that matched our interests for everyone in the family (mine was world travel). In each calendar she wrote in everyone's birthday and anniversary dates. What a gift of labor and time!
3. Purse Organizer
There are many out on the market so pick one up that matches your recipient and your budget. A dear friend of mine gifted me with a purse organizer that I have just about worn out. I don't use it in the traditional way of making it easy to change out purses, mainly because I only use one purse. But it has been wonderful to drop a few necessary items in for the day and then put it into my tote bag. I use that tote bag when my husband and I are spending time at Emory hospital.
4. Organizer for the car trunk
I bought one for myself years ago that was similar to this Igloo organizer.  It's great for my organizing supplies and for emergency car items that I keep in the back my car. Because it is one of the most useful holiday gifts, I have also gifted it to my family. They are using it and love it. There are many on the market, but I liked the one that had bags that fitted into each large pocket.
5.  Rolling Garden Seat Organizer 
My sister bought me a rolling garden seat organizer similar to this one many years ago. I love to garden, and this allowed me to put all my items for the day's project in the cart and I could sit on it as well. This gift showed how well she knew what I would enjoy! A disorganized person will know where to look for their gardening supplies.
6. Greeting Card Organizer
We all know how much easier it is to find and send out cards in a timely manner if they are organized and at our fingertips. There are a lot of these on the market so choose one that matches up with your recipient. I like this one from the Container store. Go the extra mile and add a few cards and decorative stamps. 
7. Rolling Cart Storage
I personally don't have this item but some of my disorganized clients have purchased them and love them. They use them in their communication center, art/craft room, or for homeschooling.
8. Label Maker
There are many brands out there. I have the one by Brother by my desk and another one in my organizing bag. I prefer a simple one, but you can get ones that make decorative labels. Think about the person you are giving it to. Do they want something easy and intuitive to use or do they want to have fun and get creative? If you are still within budget, throw in some extra tape.
9. Project Bins
Project Bins come in many shapes and sizes. I like some similar to this set to keep projects contained and off my desk. Disorganized people can use them to contain papers related to a single topic. These bins make a great pairing with the above label maker! 
10. Fingertip File Folder Container
What a delightful way to clear the desk of all those scattered papers. There are many on the market but since it is a gift I would like something pretty like this Stola one from Amazon. Go the extra mile and add some pretty file folders.  
When you are giving a gift to a disorganized person, consider their lifestyle, and if they will use the gift or if it will add to the clutter in their home. This list of what we believe to be 10 of the most useful holiday gifts is full of things almost anyone will use and enjoy. Connect with us on Facebook to get more tips like these.
Jonda S. Beattie, Professional Organizer, owner of Time Space Management and co-owner of Release Repurpose Reorganize, LLC, is based in the Metro-Atlanta area. As presenter, author of four books as well as a retired special education teacher she uses her listening skill, problem solving skills, knowledge of different learning techniques, ADHD specialty, and paper management skill to help clients tackle the toughest organizational issues. Jonda does hands-on organizing, virtual organizing, and moderates a Zone Plan Teleclass for those who prefer to work on their own with organizational coaching.