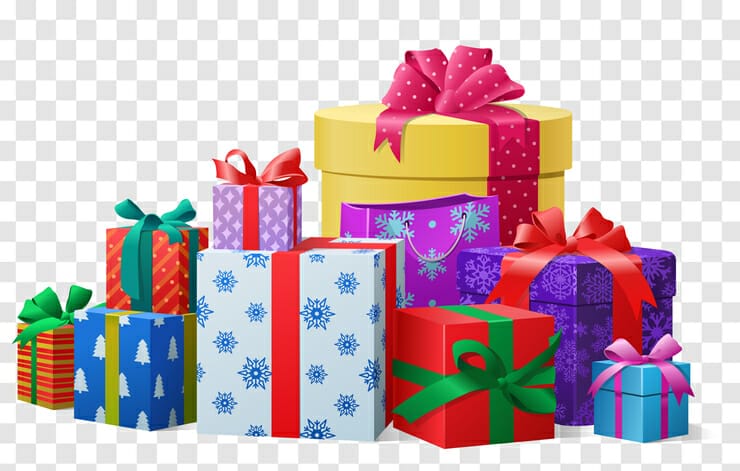 Gift season is almost upon us. It is hard to imagine the holidays without giving and receiving gifts. Giving gifts makes us feel good as we imagine our loved ones opening our gift with delighted smiles or squeals of joy. As a fairly new grandmother, I want to find the perfect gift for my grandson. I also want to shower his parents with thoughtful presents.
Besides family, we also like to give gifts to friends and to people who have gone out of their way for us.
But before we pull out our credit card and start scrolling through items to purchase, stop and ask a few questions.
What does the recipient really want?
What does the recipient really want? My son and daughter-in-law are minimalists. They are also vegans. They are also still keeping a tight quarantine because of Covid19. That doesn't mean I can't give gifts, but my gifts need to reflect their lifestyle. Know what people like to do in their spare time. If they love to cook, a flavored oil might put that smile on their face. If they love to garden, perhaps some new gloves.
What is your budget?
What is your budget? Most people want to receive a gift that shows that we care about them and are aware of their interests. One friend loves a home-baked apple pie. My brother loves a good book. A daughter-in-law would love for me to make a donation to no-kill animal shelter. Giving gifts like this don't break the bank and all show that I have listened to them when they talk about their interests.
How about a clutter free gift?
Would the recipient really prefer I give a gift of time or time spent together? Maybe what they really would love is for you to do something for them or with them. Time is precious and most people recognize this. If it is not possible to get together in person during this time, plan for a get together in the future and spend some Facetime with them now.
Giving the gift that says, "I care" and "I am so glad you are in my life" is what is important.
Receiving gifts
The flip side of this is that you will be receiving gifts. We also want this to be a joyful experience. I have found out through the years that it really pays to let people know what you love.
For many years I was known as the "cat lady". I had a couple of cats and fed some feral cats. Every birthday and holiday I would receive cat gifts – cat figurines, clothing with cats as decoration, cat books – you name it. At first, I didn't mind. I knew that they were aware of my interest in cats.  I even bought a display case to showcase many of these gifts. But you know what, after a while, I really didn't enjoy them. They were just more things to take care of. Finally, I just started letting people know that I was downsizing and letting go of trinkets and streamlining my wardrobe. I started letting people know that what I really wanted was more time with them. Then, I expressed a desire for experiences rather than material items. My friends knew that I still enjoyed receiving some favorite foods or other consumables but not things that hung around forever.
Receive the gifts you want
This reduces the number of gifts that I just move on to another home and reduces my stress from receiving gifts that I know are expensive but not really wanted. Still, every gift is an expression of the givers care for you. Their choice may show that they don't really get you but the fact that they have made an effort and taken time to give you a gift, shows that they care. So, there are really no wrong gifts.
Giving and receiving gifts is part of the holiday season. A part which I thoroughly enjoy. Instead of stressing over which gift to give, take a few moments, think about the person's interests and then decide on the gift that fits within your budget. And when you are receiving gifts, keep in mind that the person cared enough to give you a gift. Now sit back and relax! Roll with the times and enjoy every minute of the holiday season.
Jonda S. Beattie, Professional Organizer owner of Time Space Organization, and co-owner of Release, Repurpose, Reorganize. She is based in the Metro-Atlanta area. As presenter, author of three books as well as a retired special education teacher she uses her listening skills, problem solving skills, knowledge of different learning techniques, ADHD specialty, and paper management skills to help clients tackle the toughest organizational issues. Jonda does hands on organizing and virtual organizing. For more of Jonda's tips connect with her on Facebook.